Bonjour,
Voici ma participation pour le défis More than Words d'août et Lindy's Stamp Gang.
Here is my layout for this month More than Words Challenge. I've created a circle with spray ink under my picture and details with circle stamps.
The picture is about my two sons who are the best buddies in the world. Over the years, they had developed a wonderful bond... one isn't going without the other! Even if they are two years apart, they act like twins!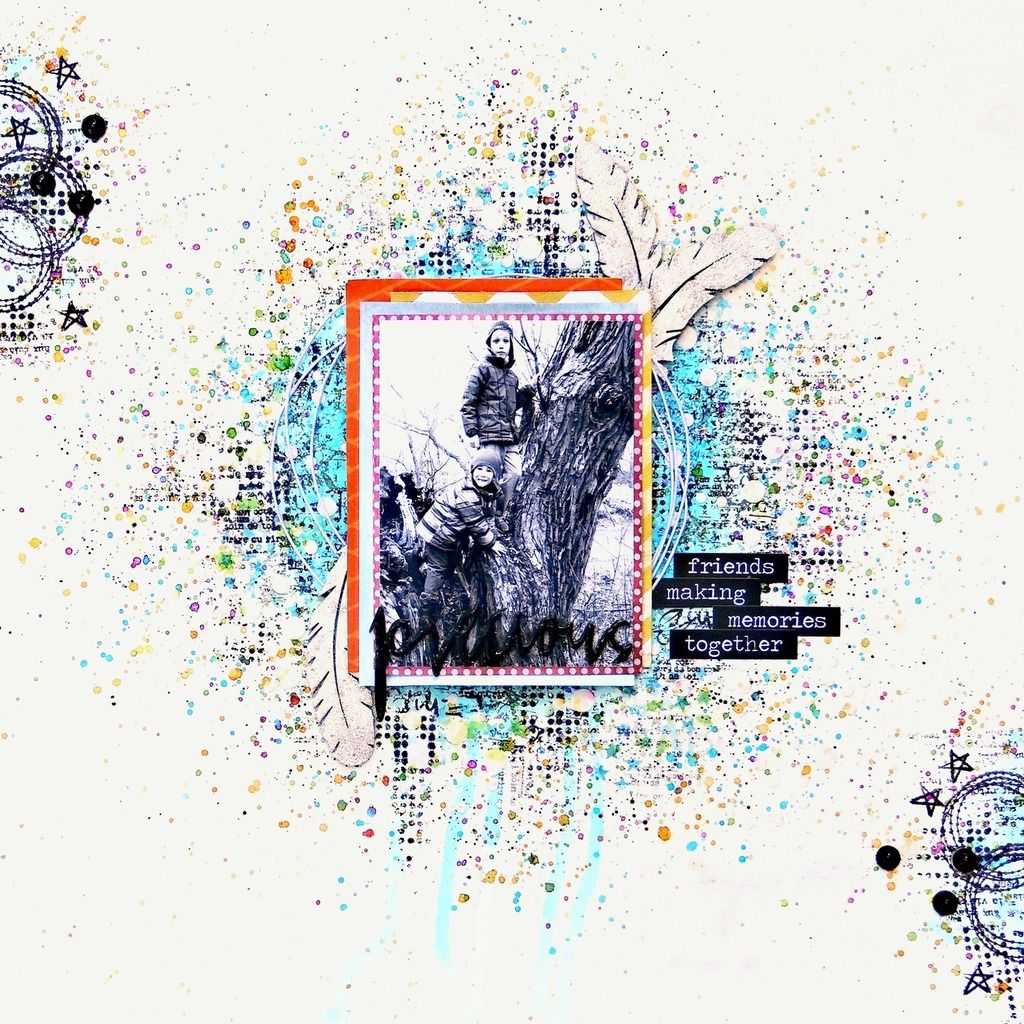 Some close-ups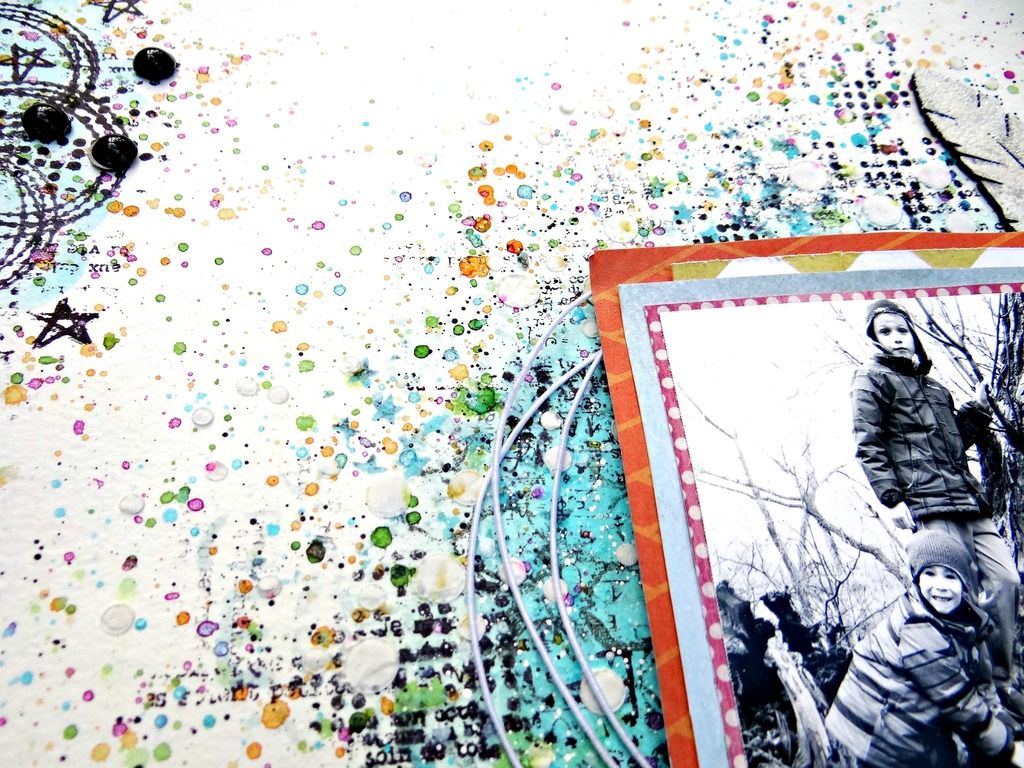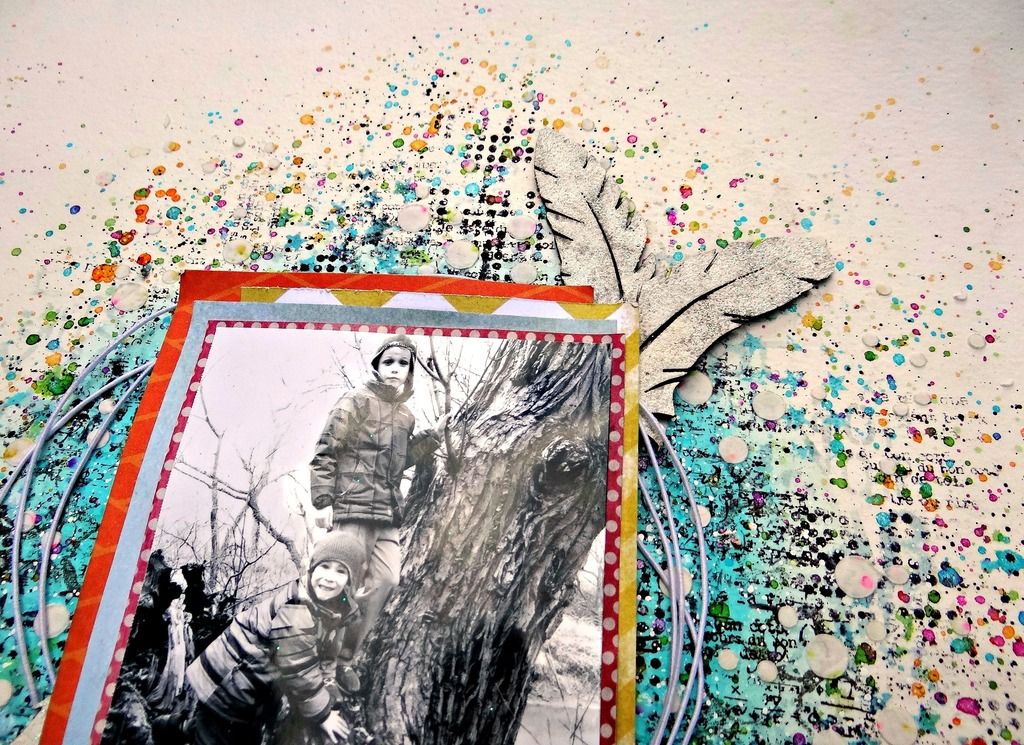 Product used:
Thanks for stopping by!